Regular price
Rs. 1,799.00
Regular price
Sale price
Rs. 1,799.00
Unit price
per
Sale
Sold out
Shilajeet extract is derived from the slow decomposition of plants over decades found primarily in the rocks of the Himalayas. It has been used as ayurvedic medicine for ages.
View full details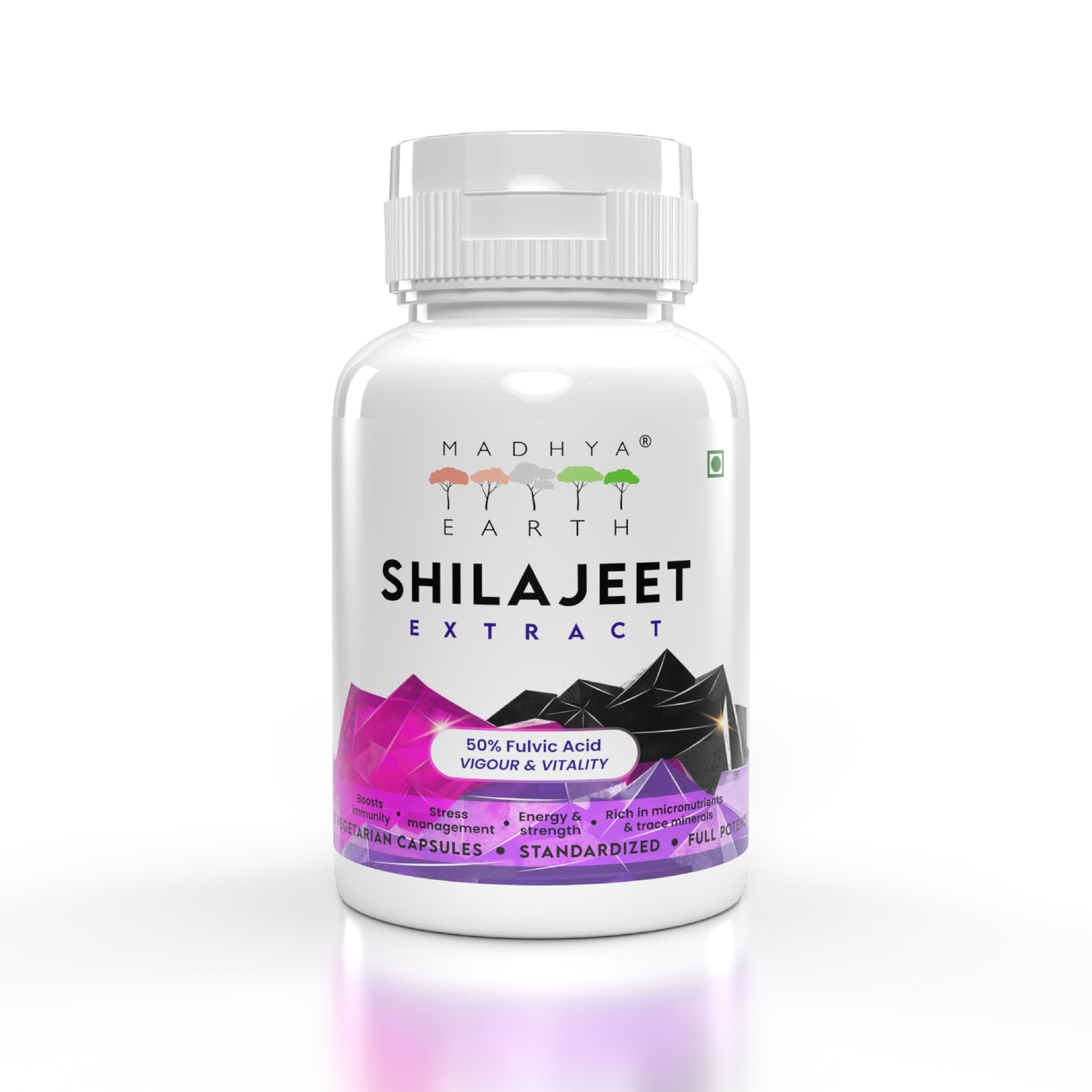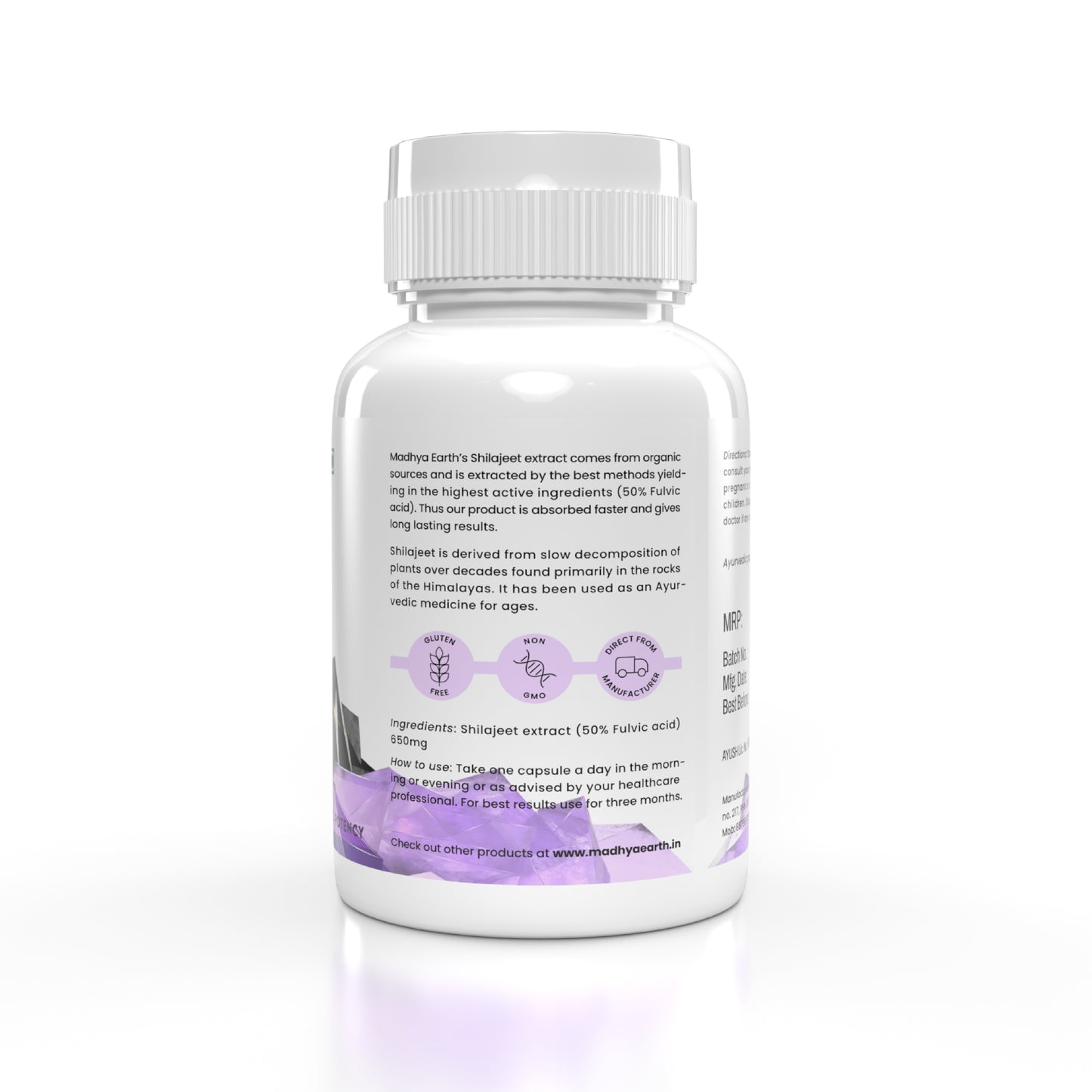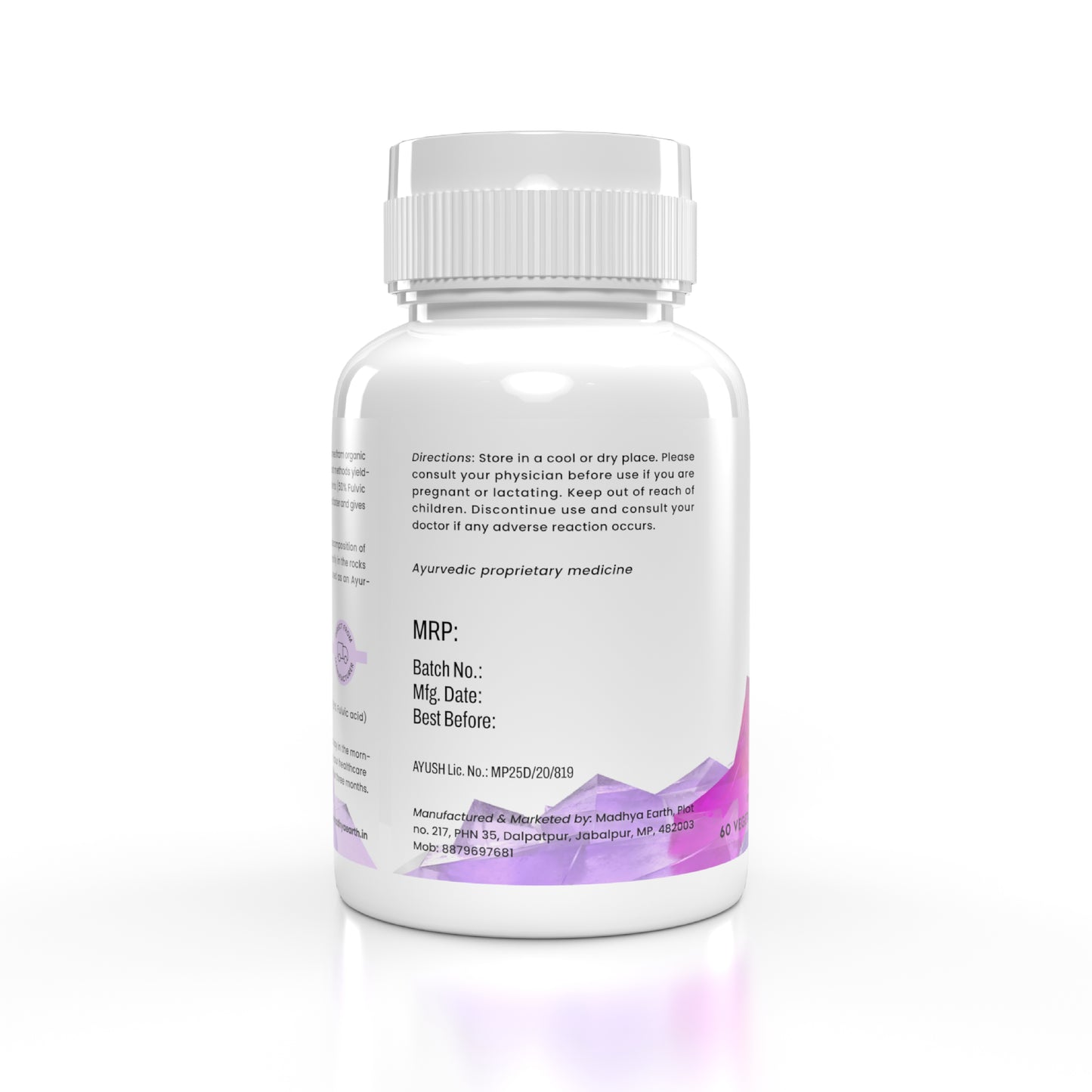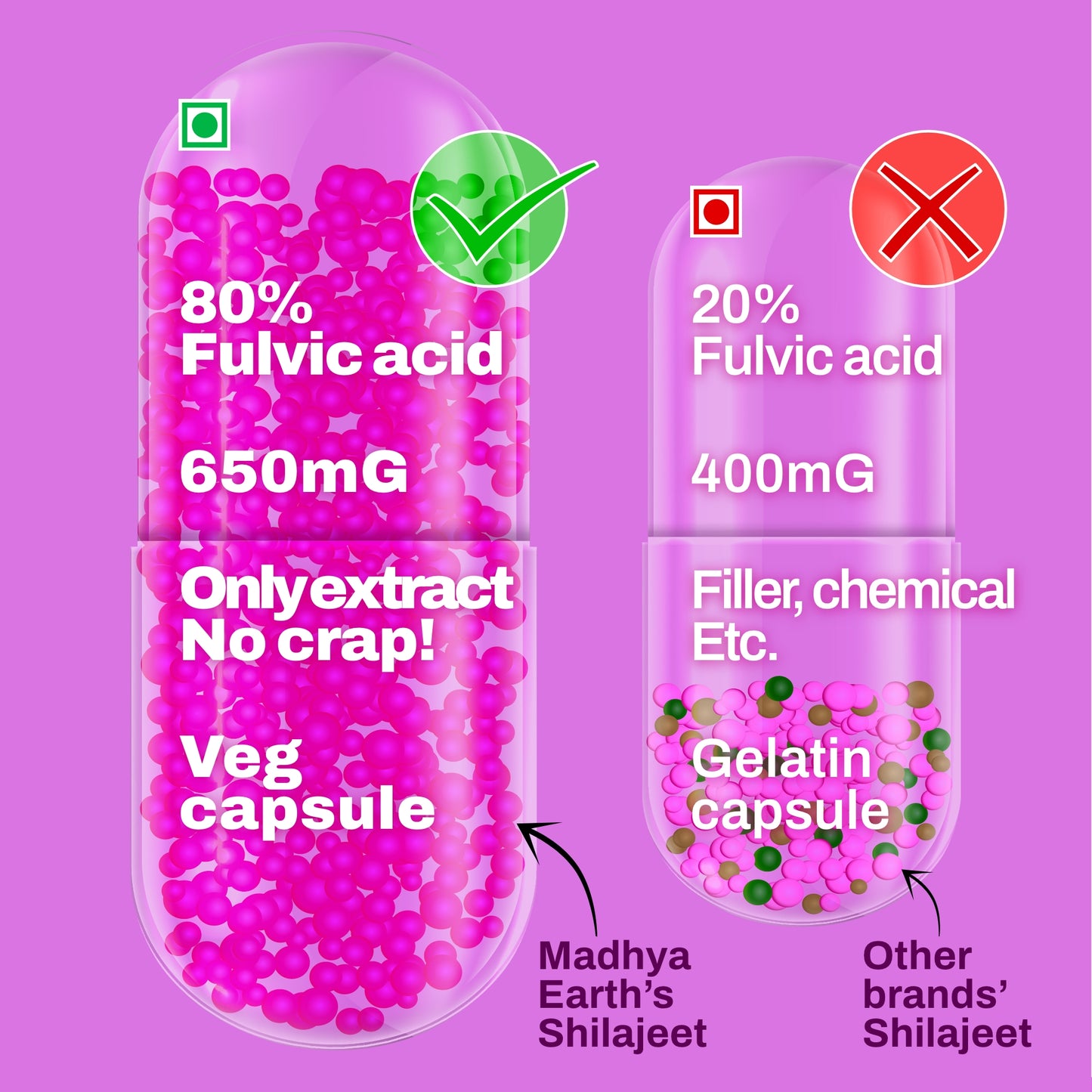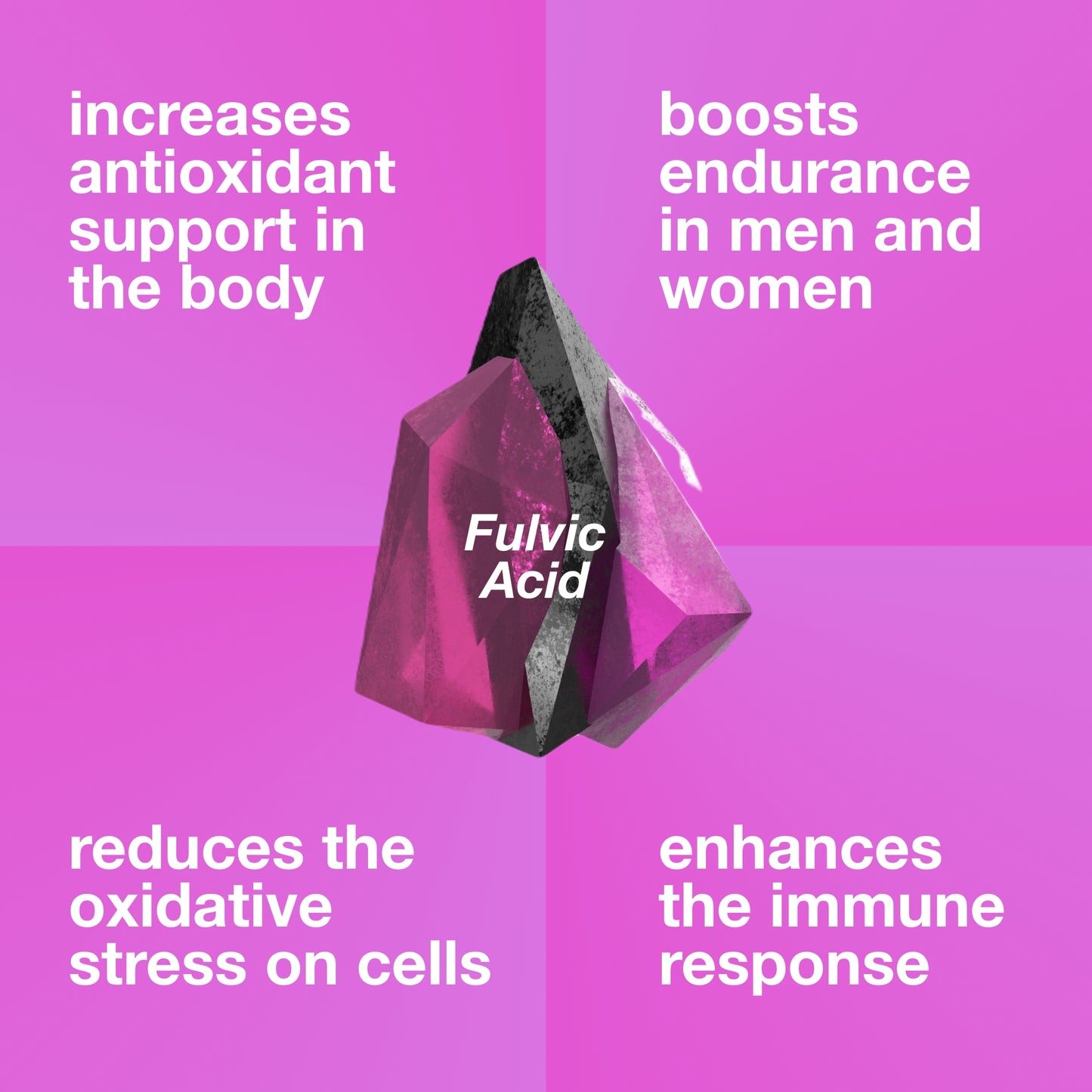 Information

Our shilajeet extract capsules have concentrated content of the active compounds called fluvic acid. Fulvic acid are known for its adaptogenic properties such as help manage stress levels, manage blood pressure, enable muscle growth, help in restoring sleep cycles and also boost energy levels. Most brands make shilajeet extract that has 2.5% fluvic acid. Our shilajeet extract capsules have 50% fulvic acid; making it twenty times more potent than other brands.

Benefits

Micronutrient and trace mineral rich
Boosts immunity
Helps in stress management
Energy and strength

How to use

Take one capsule in the morning and one in the evening or as advised by your healthcare professional. For best results use for three months.